Crawl Space Doors
No Rust, No Rot
Durable, low maintenance
Choice of mounting configuration – overlay, inset, surface
Right, left, double swing options
Raised panel
Stainless steel hardware
Fully assembled, easy to install
The most effective way to keep pests and other unwanted elements out of your home and to minimize energy wastage in your house, is to keep under-house crawl spaces well-sealed from the elements. That's where our custom fit PVC crawl space doors come in. These durable doors keep pests, insects, humidity and water out of crawl spaces while retaining your home's curb appeal. To customize your door, all you have to do is choose the dimensions of the masonry opening and a few other details such as door swing direction and the mounting configuration – overlay, inset or surface. Crawl space doors come with stainless steel hardware and a raised panel – little details that complement or enrich your home's landscaping.
Crawl space doors are easy to install and maintain
Once you've placed your order, you can rest assured that your door will arrive fully assembled, ready to install. You won't have to deal with rust, rot or any other hassle as these lightweight vinyl doors will stand up to moisture, insects and changes in the weather for years to come. Our foundation doors can be ordered fully weather-stripped for conditioned crawl spaces.
If you have questions or need help choosing the right crawl door
Our friendly and experienced professionals would be happy to help you choose and customize your crawl space doors and answer your questions about installation. Call us at 919-846-8088 or tell us more about your project in the form.
Testimonials
I wanted to write and tell you how much I appreciate your products and customer service. As you know, I started using your company over one year ago to supply crawl space doors for my business.
I work the pest and termite control industry and the stylish PVC doors your company offers are beneficial to our customers. Most of the crawl space doors we order are replacing homemade wooden doors that rot or metal doors that rust and have peeling paint.
I have ordered several doors from you and have been extremely pleased with your quick response to my orders and your products. More than that, our customers have been pleased with your crawl space doors as well.
I highly recommend your company to anyone that is looking for a quality product and exceptional customer service
Hal Johnson
Terminix International, MS
5
/
5
stars
Testimonials
'm extremely satisfied with this purchase. The materials are solid, the dimensions are perfect, and the craftsmanship is impressive. This is exactly what I need to solve a drafty crawl space access problem.
Thank you very much for this high-quality, reasonably priced product.
Regards,
Robert Bretz
We have received the door and finally got it installed. It is awesome!
Thank you very much.
Todd Bare
Configuration Options
Overlay Configuration (standard)
The jamb will sit inside the rough opening. The trim will rest against the wall and extends
1-3/8″ on sides and on top.
Inset Configuration
Entire unit sits inside the rough opening. Choose this option when siding or walls are too close to the masonry opening preventing trim molding from resting against the wall.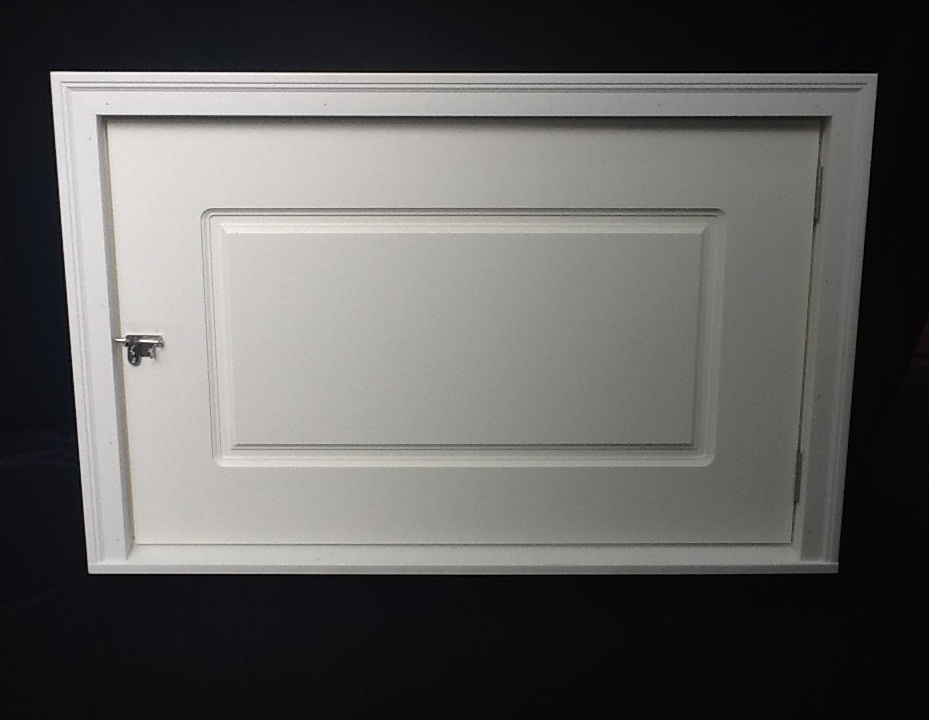 FRONT VIEW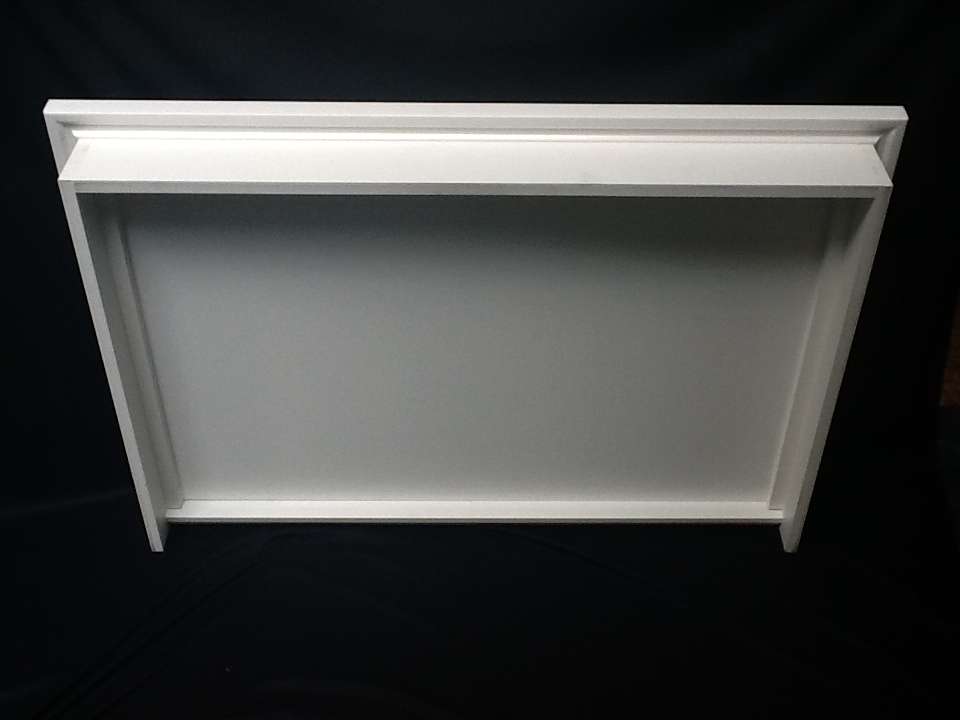 BACK VIEW
Surface Mount Configuration
Offers the same quality and craftsmanship as our standard doors at a more affordable price.
*recommended for openings smaller than 18"
HOW TO MEASURE
– For all doors please provide the rough opening masonry dimensions. Width x Height.
(brick to brick).
Overlay doors will be built to the outside of jamb dimensions. The jamb fits into your opening and the trim overlays the brick.
Inset doors will be built to the outside of trim dimensions.
Surface mount doors will rest against the outside foundation wall.
* As an industry standard the following cut backs will be made: 1/2″ for overlay doors and 1/4″ for inset doors.
HOW TO INSTALL
– Overlay and Inset options: Drill through jamb and secure to foundation wall using masonry
anchors. Shimming will be required on the inset configuration option.
-Surface mount option: Drill through door face near the corners and secure with masonry anchors.
---